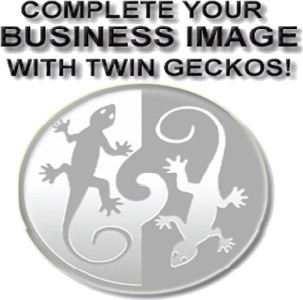 We are a single resource for your business technology needs!
We can help you stretch your technology budget as far as it can go!!
We won't rip you off...  If you need it, we'll suggest it!
We have expanded / changed our offerings over the years and almost all of our solutions are based on Open Technologies:
In 2003 we began with

on-site computer services

and

custom web programming

for our clients.

In 2004 we began

hosting websites

.  In 2005 we added

print services

(business cards, letter head, brochures, etc).  We still provide these services but it is not a primary focus.

In 2006 we added another Open Technology Solution to our list of supported services:

Asterisk

bas

ed

telephone systems

.
This is one of our core services and it is co cool we would love it to be our primary business!  We created AZTelcom to specialize in Open Telephony Systems and it may eventually spin-off to be completely separate company.
Open Technology based servers have a much lower cost of ownership!
Frustrated by the never ending forced upgrades caused by 'lock-in'?  Don't fool yourself; it is not by accident that one new piece of software requires another be upgraded it is by design!  Open Technology doesn't work that way.  If upgrades are required it won't force you to pay for a new license fees!  Typical solutions we offer are 

Directory Servers compatible with Windows Server and compatible with Windows XP, Vista, Windows 7 machines.

Firewalls, File servers, web servers, mail servers, and other stand alone servers.

PBX phone servers.
Can't Afford Full Time IT Support?
Yes we support Windows.  We might love Open Technology but we're not zealouts!  Some Open Technology makes sense for some businesses and doesn't for others. Don't be ripped off by the 'nerd herd' or the 'computer doctors'!  We won't sell you anything you don't really need and if there are low cost or free alternatives we'll always be up front about it.  Ultimately the decision for your business is yours.
Our on site computer services allow you to have an 'IT' department without hiring full time IT staff.  We come in on a regular basis and perform all the routine maintenance your computers need to keep running as long as possible. Usually we can connect remotely to resolve issues fast. Don't play Russian roulette with your business data and computers.  A dead computer will cost you much more than the price of the computer and software.  Keep your employees productive and be proactive!
We are seeking talented individuals with skills in the above areas to help us grow! 
Our dream is to create a business that launches the career of young adults by giving them a chance to learn and grow earlier.
If you're such an individual use the form below and choose 'other' for type of service requested.
Computer Services:
Computers are very much like automobiles because they require regular maintenance to keep them running smoothly.  If someone in your business is not taking care of the maintenance needed on at least a monthly basis then you will have a computer failure in your future.
Many companies will install a few well named utilities take your money and leave.  At Twin Geckos we try to prevent and forsee problems before they happen by changing defaults, installing alternatives to the common causes of mischief, and by keeping you informed.
There is no need to unplug anything, we'll come to you; we may even be able to fix it remotely without even driving out.  If fixing your problem requires more than a few hours to fix we'll work on it offsite and bring it back to you.  We're honest about what we do.  We know that it takes as long to work on 1 computer as it does 5 because of the waiting between scans and update downloads.  We also know that a single infected computer in your office can and often does infect the others so we'd rather maintain all of your computers and save you money by working on them concurrently.

The last thing you need is some IT guy interrupting the natural flow of your business.
We work nights and weekends so that you can run your business and so that we can work as efficiently as possible!
Schedule a maintenance cycle today!
Telephony Services:


We can build a phone system for your organization that will amaze you! 

No Lock In:
Proprietary phone systems lock you in to using their phones, extensive support agreements, and a hard set of features.  We don't believe in locking you in! We're honest... sometimes TOO HONEST; it's just how we do business. We believe that if you're happy with our services then you'll keep calling us for support and for new installations.

No Licensing:

Almost all of the software we use in our organization is Open Source including the software that runs on our phone systems.  That means that you'll NEVER pay licensing fees with such software and only be forced to upgrade for real reasons not manufactured reasons.  If you have the expertise in house you can even modify the software!  Proprietary telephone systems add in licensing fees just to use what you've already paid for.

No Crippleware:
Proprietary phone systems take the licensing problem to a whole new level by delivering your phone system with features that are turned off by default that require licensing to turn on.  Our systems have every feature available. If you need a more powerful system then we can upgrade what you have without the need to throw away your existing system.
We know you'll love your new phone system; call us and se up an appointment to talk about your perfect system today!